We've teamed up with renowned British photographer, Rankin, to shine the spotlight on the unseen – sex and intimacy in our later years, in the campaign: Let's Talk The Joy of Later Life Sex.
Shooting five older couples and one woman in their most intimate settings, the team set out to show what sex and intimacy can mean in later life in a way that's never been done before.
The campaign was conceived by advertising and marketing agency, Ogilvy, after seeing advertising failing to represent older generational intimacy.
There is a notion that older people shouldn't, couldn't and wouldn't want to have sex and be intimate. Why? It is rarely talked or written about yet we know that for many older people, sex and intimacy remains a really important part of their lives
According to our research, two-thirds of over 65s (67%) say sex and intimacy for their age group is rarely (43%) or never (24%) represented in media compared with a fifth (20%) of 18 to 24-year-olds. 
Only one-fifth of people across the UK think society is okay talking about sex and intimacy in people aged over 60. Fewer than 10% of people aged over 65 think society is comfortable with it. 
The majority (60%) of people aged over 65 aren't comfortable talking openly to anyone about sex and intimacy, citing embarrassment as the top reason at 66%. This was followed by, 'it just wasn't talked about when I was younger' (64%), not wanting to make others uncomfortable (63%), not knowing when to bring it up (58%) and lack of confidence (57%)
This campaign champions the importance of sex and intimacy in later life, exploring everything from long-term love to new adventures, tender intimacy to the more risqué.
The series of images feature a whole range of older people, from Andrew and Mark who have been together for 31 years, to Chrissie who has had a double mastectomy and her partner Roger, to Daphne and Arthur who still hold hands when they walk.
The people featured are different sizes, ethnicities, shapes and sexualities, aiming to show that we can all feel empowered to think and talk about sex and intimacy as we grow older.
My sex life with my husband, was intense, through the whole of our marriage. As we got older it got better!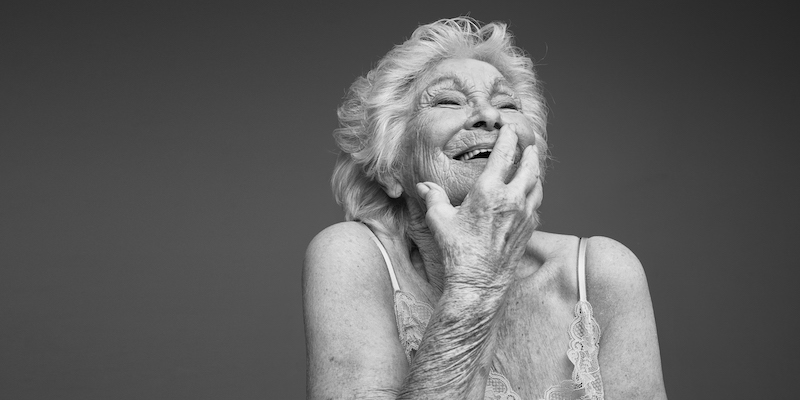 We'll lie in bed, and we both love reading in bed. And we'll lie back to back. But feet would be touching and it's moments like that, that are important to you.

As much as you know banging each other's brains out, to put it crudely.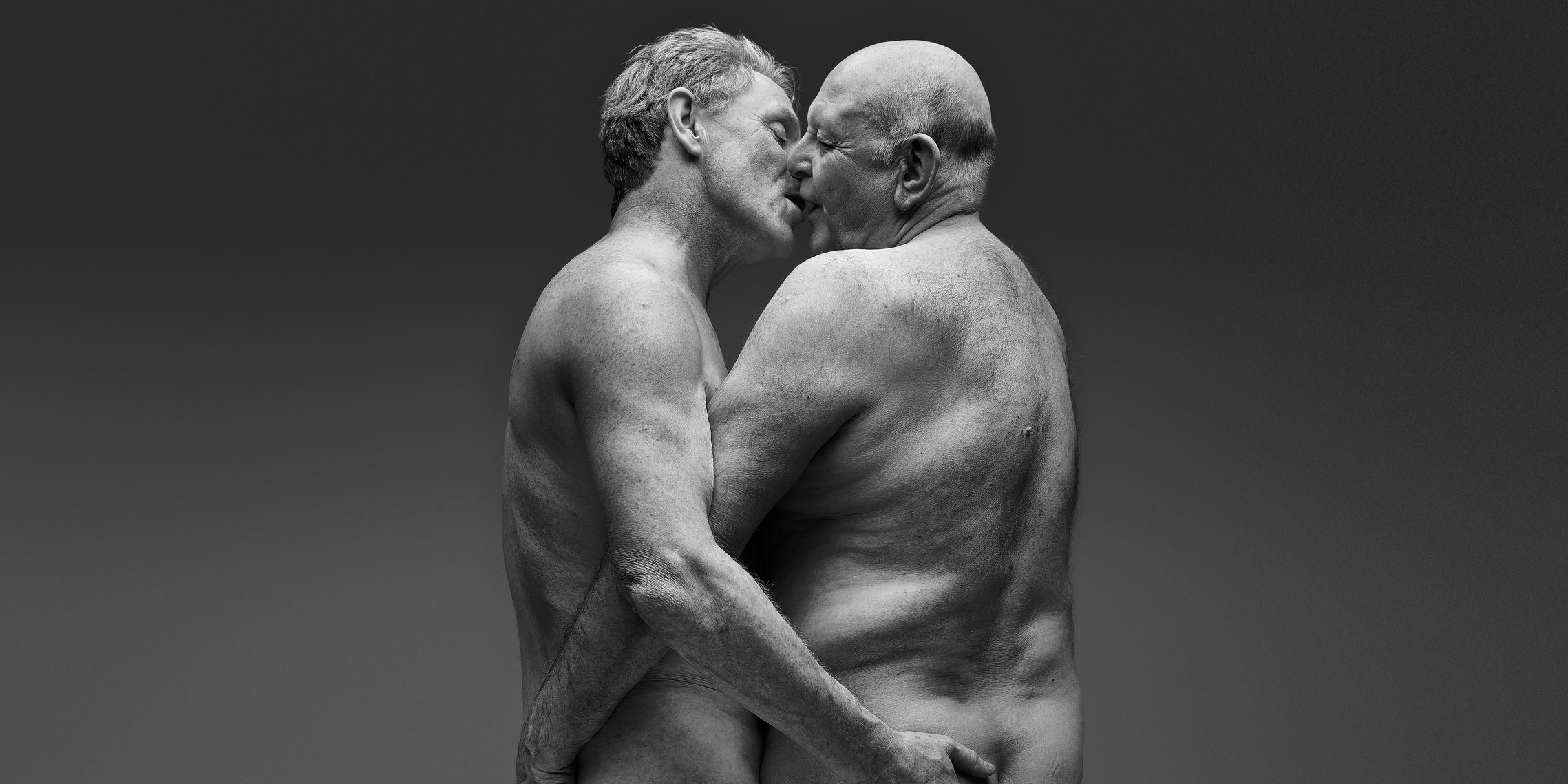 As we get older we get more experimental, because you're fed up of having rice and peas every day, so you've gotta mix it up.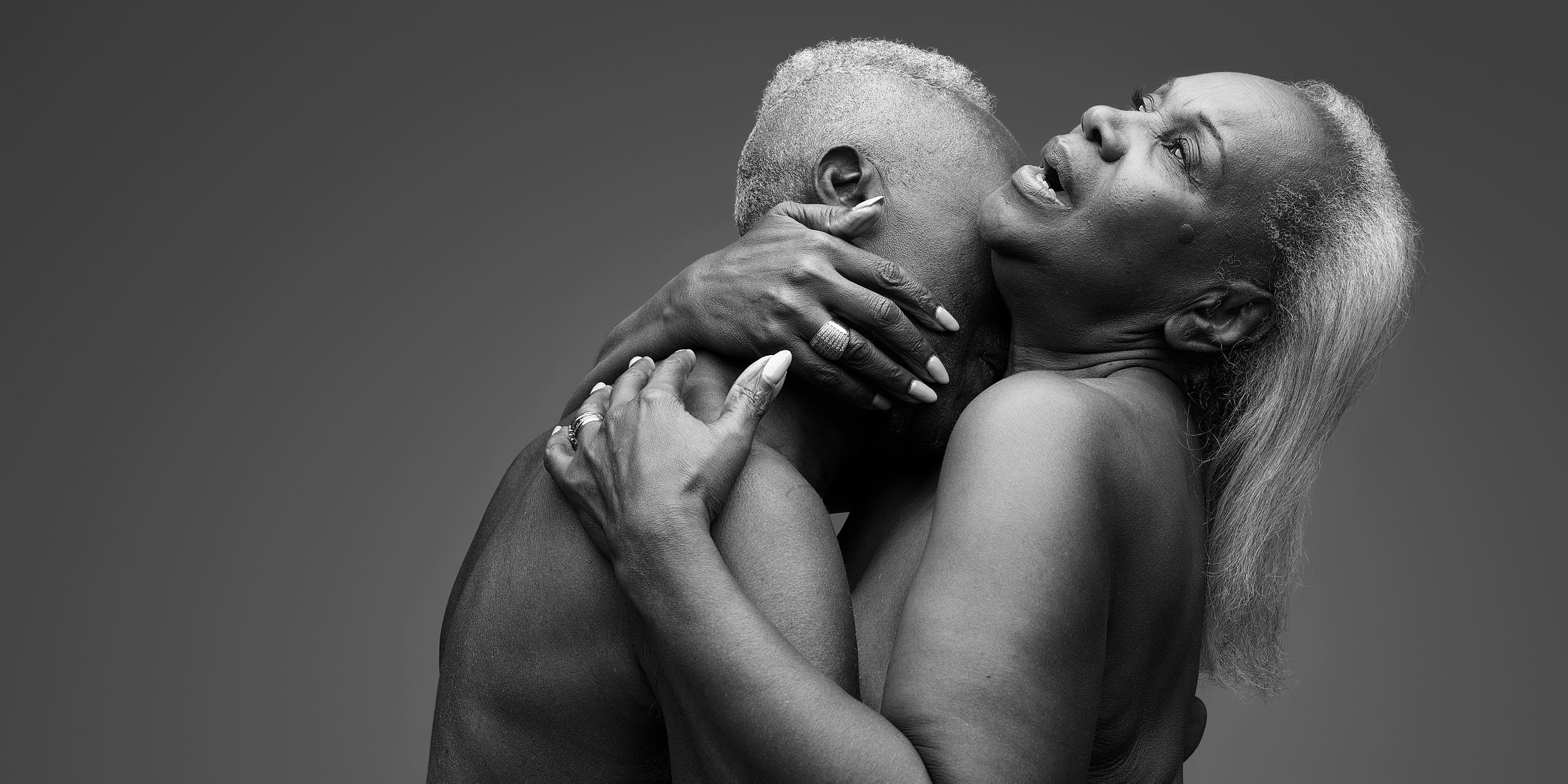 I know kids think older people don't have sex but I don't think it's necessary tied with age.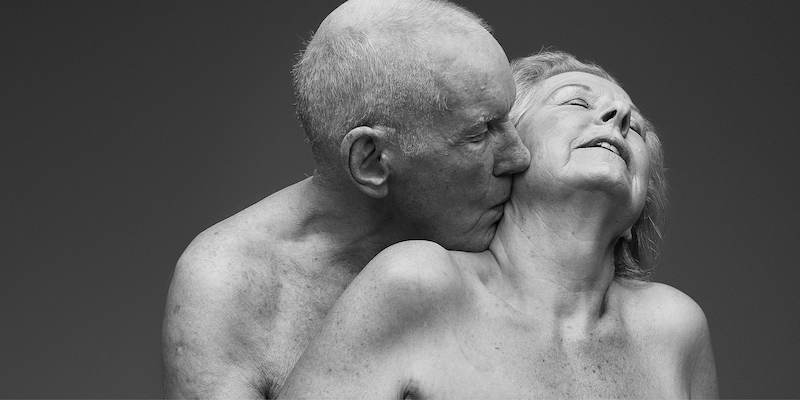 There are barriers to having sex when you get older. But many of them revolve around health. Particularly if you've had surgery, you physically either cannot have sex or are too uncomfortable to have sex. Then the intimacy, the love that couple share often shines through.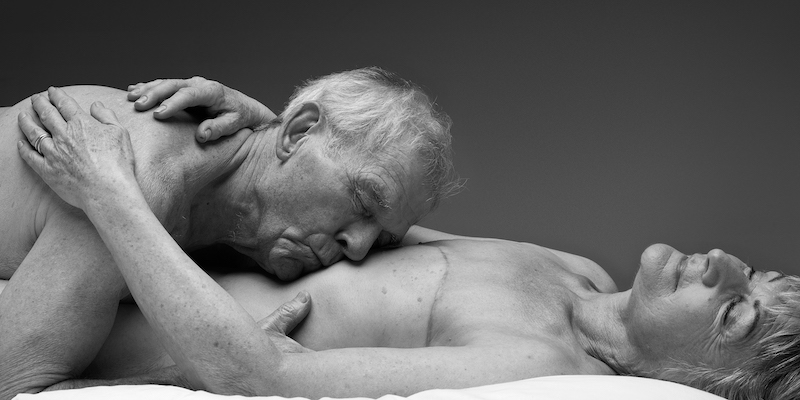 Sex is nothing to do with the age. I think some people once they reach a certain age they never talk about it, but for me it's you discuss it and make fun of it.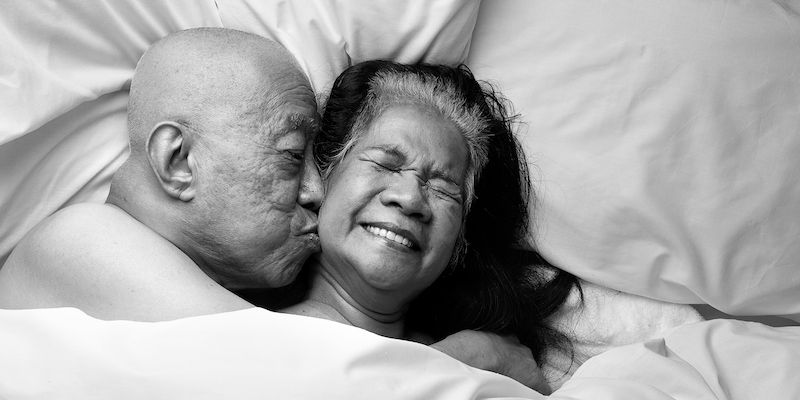 Special thanks
We're hugely grateful to everyone involved in creating this important and beautiful campaign. Working with Ogilvy UK, Rankin and the wonderful older people filmed and photographed has been a pleasure and we hope it will get people talking about what sex and intimacy in later life means to them.