The Licensed Trade Charity has been supporting licensed trade people since it was established in 1793.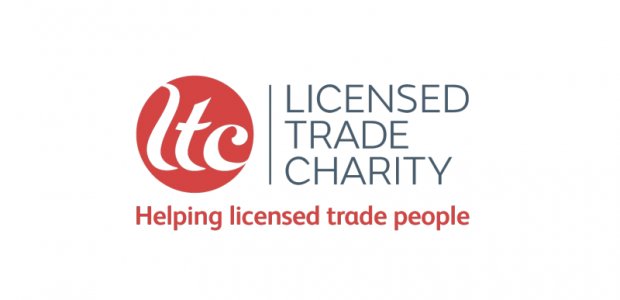 The charity's mission is to equip licensed trade workers to be self-reliant, providing guidance and support where required.
This includes support with finances, mental wellbeing, housing, health, education and employment. In 2020 the charity supported over 73,000 people facing crisis with practical, emotional and financial support.
In 2021 the Licensed Trade Charity began working in partnership with Relate to provide access to free relationship support and counselling.
The Licensed Trade Charity has been helping people in the licensed drinks trade for over 200 years. Supporting mental wellbeing is a focus for us and we have been providing free mental health training for managers and counselling for licensed trade people for some time. We're pleased to be working with Relate to support the licensed trade people sector further by extending our services to include their relationships and their children, especially as demand for that support is higher than ever.
What can Relate help with?
Working in the licensed trade can bring its own difficulties including challenging shift patterns, dealing with customer issues as well as dealing with the stress of a fast pace of everyday life which can become overwhelming.
The past year has been particularly tough on everybody working in hospitality and the pandemic has been a major contributor to people struggling with their mental health or dealing with anxiety or depression.
This can have a huge impact on your relationships with partners, loved ones and within families.
All counselling support options are available to those currently and previously working in the licensed drinks trade, for everyone working in pubs, bars, breweries and with wine & spirits – from the people on the front line and behind the bar to the management team.
What's on offer?
Relationship Counselling
Whether you're facing difficulties in your relationship or you'd just like to get to know your partner better, Relationship Counselling can make a real difference. 
Counselling provides a supportive, confidential and caring environment in which you can talk over any problems and think about ways to address them. 
Up to six counselling sessions are available to couples.
The person applying for this relationship counselling must work or have worked in the licensed drinks trade.
Children and Young People's Counselling
Children and Young People's (CYP) Counselling is for any child or young person who is having problems. Whether it's depression, anger issues, mental health concerns or issues with parents or people at school.
Children and young people can access up to six free sessions.
Children and young people counselling is available to the children of anyone who is working or has worked in the licensed drinks trade and that person must apply on their behalf.
How is counselling delivered?
All the available services can be delivered over the phone, by video call or face-to-face, meaning you can get in touch whichever way suits you best.
Who is eligible to access the Support Services?
All Relate counselling support services are available to current or former licensed trade people and their dependants. The relationship counselling service is for couples, irrespective of sexuality and whether you are married, living together or living apart. The children and young person's counselling service is available for five to 18 year olds.
Are these services confidential?
Relate counselling is a private and confidential form of help. We hold information about each of our clients and the counselling they receive in confidence. This means that we will not normally give your name or any information about you to anyone outside the organisation.
However, there are exceptional cases where Relate might ethically or legally have to give information to relevant authorities, for example, if we had reason to believe that someone, especially a child, is at serious risk of harm or to prevent a miscarriage of justice.
We will discuss any proposed disclosure with you unless we believe that to do so could increase the level of risk to you or to someone else.
Where Relate are providing the counselling on behalf of an employer/funder, the employer/funder may provide Relate with a unique reference number for each client.
This allows Relate to work with the employer/funder, where a client may require further sessions and Relate need to seek permission to do so by providing the unique reference number and a rationale. In all cases, the confidential details of the sessions will not be shared with the employer/funder.