A comprehensive guide to help you explore, understand, and strengthen your relationship with your partner.
What's included?
The couple relationship audit involves a blend of reflection, conversation, and action across a range of topics including:
Self reflection
Communication
Strengths and challenges
Values and goals
Trust and security
Everyone who purchases a workbook will also receive a discount code for one session therapy so they can discuss their results with one of our expert counsellors.
Here's a sneak peak of just some of the things you'll find inside...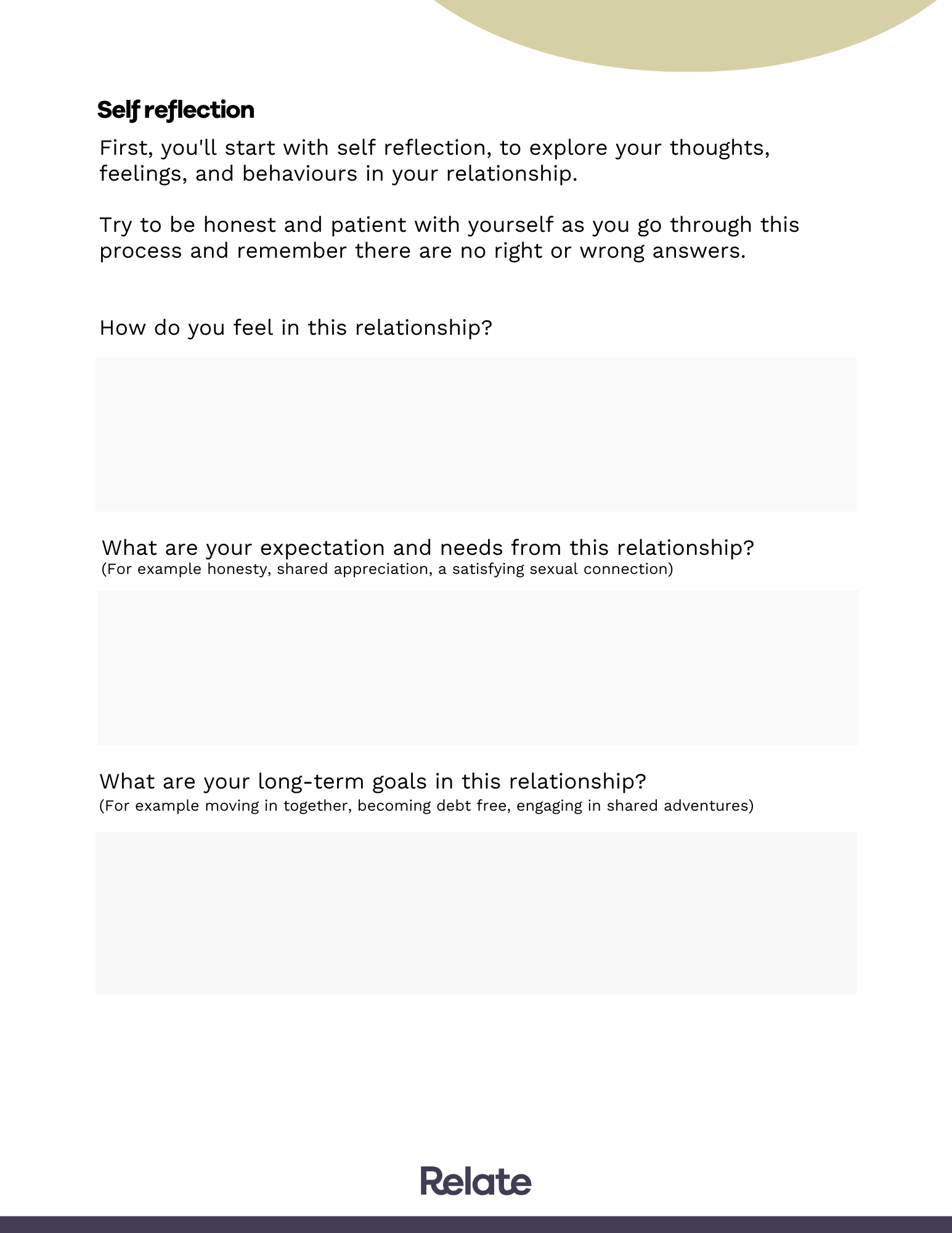 Space to help you think about what you want and need from your relationship.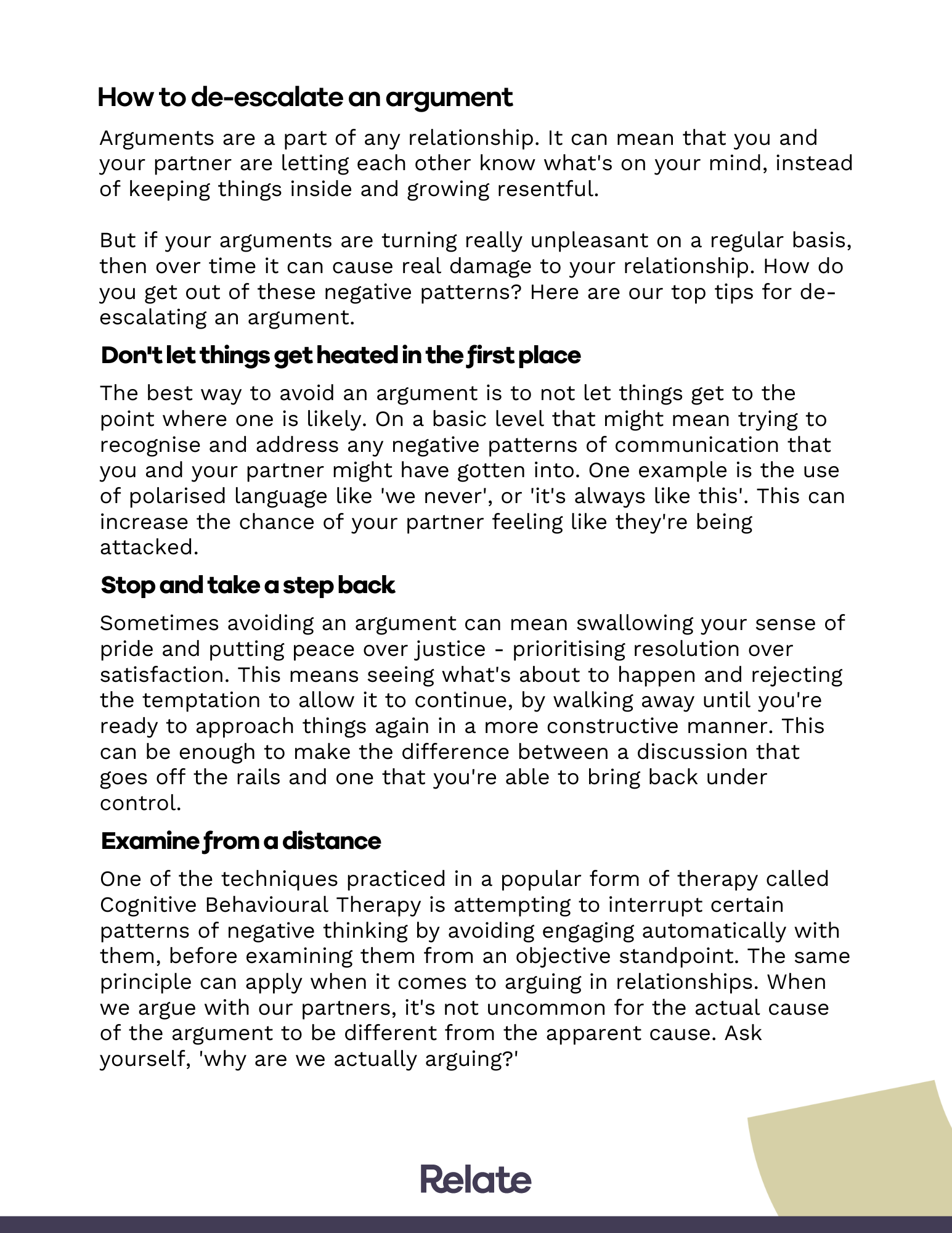 Expert guidance on self esteem, de-escalating arguments, figuring out what you want, and more.
A quiz to help you figure out how you can improve your communication
How much does the workbook cost?
The couple relationship audit workbook is £10.
Who is this workbook for?
The couple relationship audit workbook is designed for couples at any stage of their relationship -- whether you've just gotten together, you're working through a rough patch, or simply looking to strengthen your understanding of each other. 
It's also well suited to those who are about to make a new commitment or big step in their relationship -- such as moving in together or getting married -- and want to lay a strong foundation for their future together.
This workbook is designed for those in a couple relationship. If you're multi-partnered or single and dating it may be that our general relationship audit is more suitable.
The couple relationship audit workbook is not a replacement for professional therapy or counselling. If you're experiencing severe relationship difficulties, it is advised to seek the help of a trained professional. You will be asked to complete a short quiz before purchase to ensure this workbook is suitable for you.
To purchase this product, please first complete this quiz: