From 1832 onwards, the Retail Trust has been caring for and protecting the lives of people working in retail.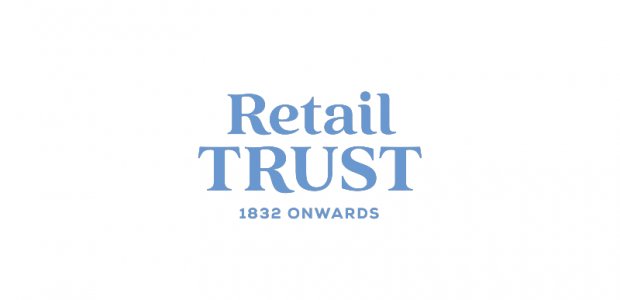 The Retail Trust believes the health of its colleagues is the foundation they need to flourish in both work and life, creating a more sustainable and successful future for retail.
In 2021 the charity began working in partnership with Relate to provide free counselling for the children of retail employees.
The Retail Trust is committed to improving the health and wellbeing of all those working in the retail sector as well as their families to ensure the maximum reach of our services. The partnership with Relate enables the Retail Trust to provide access to high quality services specifically aimed at supporting children and young people.
What can Relate help with?
Children and Young People's Counselling is available for children aged 5-15 of current retail workers who qualify for support via the Retail Trust.
Children and young people access Relate services for many reasons including anger, impact of parents separating, bullying, coping with issues at school, self- image and sexuality.
Many children and young people have been hugely impacted by the pandemic and resulting lockdowns. For many this meant not being able to go to school or see friends for long periods of time resulting in loneliness as well as concerns about their education and future.
Whatever the issue, speaking to a supportive and non-judgmental counsellor can make a child or young person feel happier and better able to deal with their problems or concerns.
The approach taken will vary from case to case, and may for example involve play therapy with younger children.
What's on offer
Children and Young People's Counselling
Children and young people aged between 5 and 15 can access up to six free sessions of counselling. Depending on the age of the child or young person, sessions may also involve a parent of primary care giver, but the focus will be on the child and the issues affecting them. If it is more appropriate Family Counselling may be available.
How is counselling delivered?
CYP counselling can be provided by video call, face to face and in some cases by telephone.
Who is eligible to access the Support Services?
Children and Young People's Counselling support services are available to children of current employees of the retail sector who qualify for support from the Retail Trust. The age range that Relate can work with is 5 – 15 year olds.
Are these services confidential?
Relate counselling is a private and confidential form of help. We hold information about each of our clients and the counselling they receive in confidence. This means that we will not normally give your name or any information about you to anyone outside the organisation.
However, there are exceptional cases where Relate might ethically or legally have to give information to relevant authorities, for example, if we had reason to believe that someone, especially a child, is at serious risk of harm or to prevent a miscarriage of justice.
We will discuss any proposed disclosure with you unless we believe that to do so could increase the level of risk to you or to someone else.
Where Relate are providing the counselling on behalf of an employer/funder, the employer/funder may provide Relate with a unique reference number for each client.
This allows Relate to work with the employer/funder, where a client may require further sessions and Relate need to seek permission to do so by providing the unique reference number and a rationale.
In all cases, the confidential details of the sessions will not be shared with the employer/funder.
How to access the services
To access the service the parent or primary care giver must be employed by a company who is a wellbeing partner of the Retail Trust and has included children and young person's support within their portfolio of services.
To find out if you can access the service, contact the Retail Trust wellbeing helpline on 0808 801 0808.
You can also find more details on the Retail Trust website