Since 2007 the Royal Navy and Royal Marines Charity (RNRMC) has supported sailors, marines and their families, for life.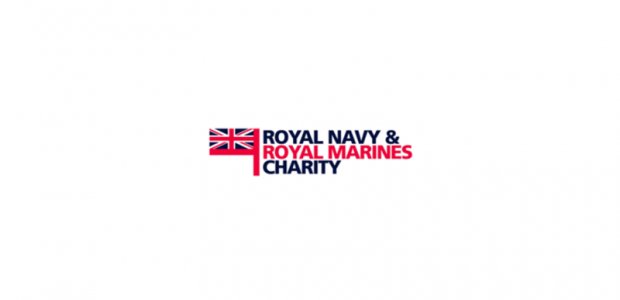 The RNRMC funds projects and facilities to boost the morale of those who serve today, distributes millions of pounds to military charities to provide care and assistance to veterans and provides grants to support all personnel and their families when they need it most.
The morale and wellbeing of all members of the Royal Navy and Royal Marines is an important focus for the charity. This is why the RNRMC is working in partnership with Relate to provide access to free relationship support and counselling.
What can Relate help with?
Serving Royal Navy and Royal Marines personnel may have to cope with many challenges including deployment and separation from loved ones, parenting whilst apart, the impact of serving in conflict situations on relationships back home, retirement and coping with the transition back to civilian life.
Balancing relationships with experience of life in the forces can be incredibly challenging and so all counselling support options are also available to veterans, reservists and their families too.
Relate counsellors are also experienced in supporting those dealing with a bereavement. Sometimes this is an experience from long ago or perhaps something more recent.
Relate's practitioners' deep understanding of attachment and loss helps to ably support clients to share their innermost feelings about what has happened and help to articulate what they need from themselves and those around them.
What's on offer?
Chat with a counsellor
Need help with the day-to-day problems that come up in the relationships in your life? Or maybe you just need the chance to get something off your chest? Our Chat with a Counsellor session offers you a 30-minute one-to-one phone session with one of our counsellors. We know your time is important so we'll do our best to see you on the same day, or within 24 hours.
During your session, our experienced counsellors provide a safe, non-judgmental space for you to express your concerns. You'll gain clarity and practical next steps to navigate your journey, and access to resources that can help you further.
One session therapy
One Session Therapy is a new service to help you work through a specific issue quickly with one of our counsellors. You can come alone or attend with a friend, family member or partner so that you can work together on an issue with your counsellor. It's perfect for those who want to strengthen their relationship, but don't think their area of concern needs to be addressed over the traditional six sessions of counselling. 
You might have a single big problem in your relationships which you feel like you can't move forward from, or you might be struggling to communicate through one issue. One Session Therapy provides you with the tools you need to make sense of things and practical steps to take action.
It lasts one hour and can be done on Zoom from one or two different locations. We'll try to see you within 24 hours, at a time that's convenient for you.
Relationship Counselling
Whether you're facing difficulties in your relationship or you'd just like to get to know your partner better, Relationship Counselling can make a real difference. 
Counselling provides a supportive, confidential and caring environment in which you can talk over any problems and think about ways to address them. 
The RNRMC will pay for up to six counselling sessions.
Family Counselling
Families can be a source of support, encouragement and love, but sometimes relationships within families are put under strain and family members feel overlooked or misunderstood. 
Family Counselling can include nuclear and extended family members, separated parents, children and step families attending together or at different times. The focus is on the family system and improving the relationships in the family.
The Royal Navy and Royal Marines Charity (RNRMC) will pay for up to six Family Counselling sessions.
Relationship Solutions Mentalization-Based Therapy for Parenting under Pressure (MBT-PP)
This is a form of parental relationship support aimed at Navy and Marine families and delivered in partnership with Tavistock Relationships. If you or your co-parent are serving and wish to access some support, we can offer MBT-PP for free, as it will be funded by the Royal Navy and Royal Marines Charity Strengthening Parents Programme. Please email relationshipsolutions@relate.org.uk for more information.
Sex Therapy
Sex Therapy can help if you're experiencing difficulties in your love life and can help you to improve physical intimacy. RNRMC personnel, veterans and their partners can access up to 21 free sessions.
Children and Young People's Counselling
Children and Young People's (CYP) Counselling is for any child or young person who is having problems. Whether it's depression, anger issues, mental health concerns or issues with parents or people at school.
Children of Royal Navy and Royal Marines personnel and veterans can access up to six free sessions.
Online relationship and family support
The Building Stronger Families portal gives serving naval couples and naval families access to a free online learning programme.
The portal covers six topics including interactive content and videos designed specifically to support relationships.
Topics include:
Me, You and the Military
Being a Couple
Communication
Resolving Conflict
Sexual Communication & Intimacy
Family Life & Parenting
Building Stronger Families aims to equip you and your family with effective communication skills and to develop meaningful strategies to get the best from your relationships.
You can choose to only do the modules which apply to your situation and you can do this in the privacy of your own home.
You may want to have a look around the portal if you are thinking about counselling but are not ready to access it yet.
To view the portal go to: https://rnrmc.learnupon.com/
If you require further information or support with portal access, please email: LearnRelateSupport@relate.org.uk
How is counselling delivered?
All the available services can be delivered over the phone, by video call or face-to-face, meaning you can get in touch whichever way suits you best, even if you are deployed overseas.
Who is eligible to access the Support Services?
All Relate counselling support services are available to serving Royal Navy and Royal Marines personnel, veterans, reservists and their dependents. Whether you're married, living together, in a same-sex relationship, separated, divorced, widowed or single, we can help.
Are these services confidential?
Relate counselling is a private and confidential form of help. We hold information about each of our clients and the counselling they receive in confidence. This means that we will not normally give your name or any information about you to anyone outside the organisation.
However, there are exceptional cases where Relate might ethically or legally have to give information to relevant authorities, for example, if we had reason to believe that someone, especially a child, is at serious risk of harm or to prevent a miscarriage of justice. We will discuss any proposed disclosure with you unless we believe that to do so could increase the level of risk to you or to someone else.
Where Relate are providing the counselling on behalf of an employer/funder, the employer/funder may provide Relate with a unique reference number for each client.
This allows Relate to work with the employer/funder, where a client may require further sessions and Relate need to seek permission to do so by providing the unique reference number and a rationale.
In all cases, the confidential details of the sessions will not be shared with the employer/funder.
In all cases, the confidential details of the sessions will not be shared with the employer/funder.